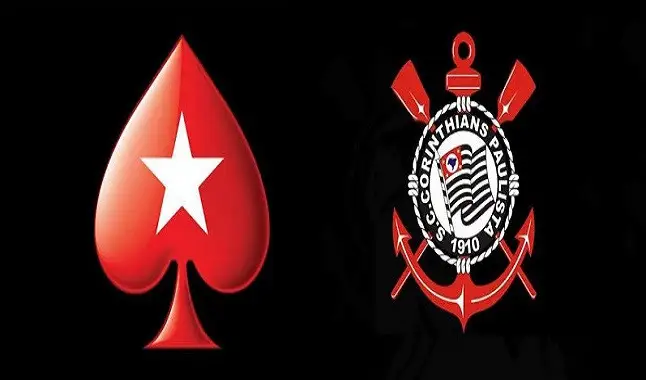 PokerStars, one of the largest online poker platforms in the world, is close to closing a sponsorship deal with a major Brazilian football team.
Recently, the Corinthians football team is negotiating a sponsorship contract with the poker house, "PokerStars", one of the biggest online poker platforms. According to information, the contract will be worth R$ 8 million, being considered a Brazilian "arm" of the company in the process of adjusting to the Brazilian legislation.

This is due to legal issues regarding the release of advertisements through Law 13.756 / 18, as in the team t-shirts, which was called "fixed quota". Thus, the bettor has knowledge of how much was invested at the beginning of the action and the amount that will yield at the end, without variations.

Even though this sector does not include poker, as there is no knowledge of how much money will be made in a "hand" during the round, because there are several actions in the betting rounds possible before the big winner of the table is revealed.

Because of this, the name of a PokerStars subsidiary company that places "fixed odds" bets will be stamped. Even if they do not have a direct link to PokerStars, those involved during the negotiation are the same.

It is worth remembering that Corinthians already had a company of this umbrella on its shirt, in this case, MajorSports. The company had signed with the team during the past year and has a valid connection with Timão until the end of the season this year. Occupying the space of the shirt sleeves. However, the agreement was interrupted due to the financial crisis.

Emphasizing that the team has also been suffering from revenue losses due to the global crisis, which could speed up the process according to PokerStars.