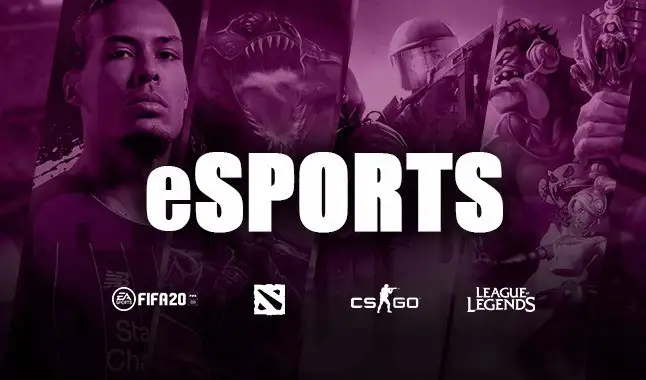 Find everything you are looking for to bet on eSports this Wednesday!
Check out this card for the best eSports betting tips for this Wednesday, November 4th. To this day, we have separated three clashes in the competitive scenario of Counter-Strike: Global Offensive and one in DOTA 2. We will start with LOOT.BET Season 8 from CS: GO, with the confrontation between Espada x GODSENT. Meanwhile, for the Svenska Elitserien 2020 Fall championship, we will have the matches between: Vinkelparty x FALKN and greshjerna x Tikitakan. Finally, in DOTA 2, we will have the duel between Matador x DeMonster, for division B of the Perfect World Dota2 League. (these articles are announced first hand on Telegram - HERE)! Another day with a varied card in several games.

CS:GO | LOOT.BET Season 8
- Espada vs GODSENT:
For four games that the
GODSENT
team does not know what it is to lose. After their loss to North during DreamHack Open Fall 2020, GODSENT managed to spearhead four consecutive wins against the G2 Esports, Lyngby Vikings, HAVU and Heroic teams. Meanwhile,
Espada
is in a good zone, having three wins in a row, one against the Apeks team and two against AGF. For this fight under analysis, we believe that a third game map will not be necessary.
CS:GO | Svenska Elitserien 2020 Fall
- Vinkelparty vs FALKN:
After suffering a loss to the Team Lemondogs team, the FALKN team managed to turn things around and spearhead two consecutive wins against High Coast Esports and fightclub . In the meantime, the Vinkelparty squad is showing a recent defeat against Sons of Lennart. For this game under review, for some reason the market is projecting the Vinkelparty team as a favorite. However, our analysis leads us to believe that the team most likely to win in this match will be FALKN, for presenting us with better results.


CS:GO | Svenska Elitserien 2020 Fall
- greshjerna vs Tikitakan:
For two games the
Tikitakan
team is down. The club did not achieve good results when fighting flisk and Valhalla Vikins teams. Meanwhile,
greshjerna
presents itself for this fight with three consecutive victories in the curriculum, against lemondogs, Loathe and flowskola teams. For this match in analysis, we believe that the greatest probability of victory lies with the Greshjern team.
DOTA 2 | Perfect World Dota2 League (Division B)
- Matador vs DeMonster:
For four games that the DeMonster team cannot win a confrontation. The team got a good game by beating MG.Trust 2x0, however, after that, DeMonster hitched four defeats in a row. Meanwhile, Matador's squad has been for two games without a win. The team managed a 2-1 win against CDEC and after that they ended up losing two recent matches. For this game under analysis, we believe that during the game the Matador team will have a higher handicap value.

Warnings!
The odds posted here will be based on the Betfair, Bet365 and 1Xbet market. And there is the suggestion to open an account in the houses listed in the Betting Academy, which are the ones that operate in your country, for a better commitment in this market, due to the variety of types of bets, better quotes and higher limits. Opening accounts through the Academy gives you more advantages: «
Earn Academy Points
».
Help this column to maintain itself and share the knowledge about its existence and spread this work.