Analysis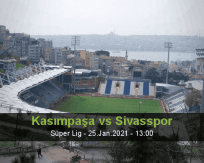 Kasımpaşa vs Sivasspor
The home team has four wins and three losses at home, with good numbers of goals scored / suffered.
The home team will have some important absences for this confrontation, mainly in the offensive sector.
The visitors, in turn, play in their best condition: away from home they have three wins and only one defeat, with good numbers of goals scored / suffered.
Visitors will have their main cast available for the match.
We expect an open match, dominated by the visitors, who should control the pace of the match.
Therefore, we will bet on the Asian Handicap 0 (or tie voids bet) for Sivasspor in the match.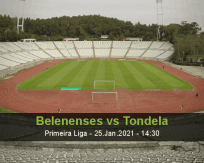 Belenenses vs Tondela
Going through a bad moment of form, Belenenses should enter this match willing to take the reins of it, also because they face a Tondela who has the same goals and will plays with a host status.
Ayestarán's team, in turn, should have spaces to explore in transition and also try to play eye to eye, giving rise to a balanced match, but with some scoring opportunities on the whole.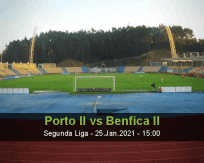 Porto II vs Benfica II
This classic has all the conditions to be an open one with the two teams having the conditions to leave with the three points.
The young dragons must come in hard and interested in conditioning the eagles' strategies.
The goal is to catch Benfica B in an unbalance to reach finishing zones and score the goal, which will secure the three points and thus put an end to the results crisis.
On the other hand, Nélson Veríssimo's team has a squad full of young talents, mainly from the midfield forward, and they hope that this quality will translate into goal opportunities for the reds.
Having said that and taking into account the last matches between the two teams, betting in favor of "more than 2.5 goals" is a worthwhile option.
See all previews