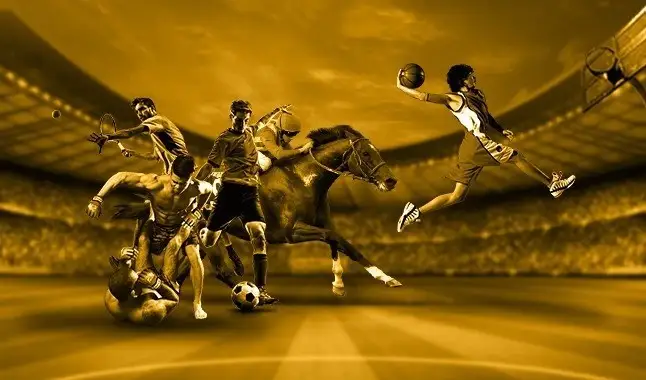 Find everything you are looking to bet on this Tuesday!
Betting Tips for this Tuesday! Day with few football games, but with interesting bets. And attention, read the warnings below the article, in the yellow frame! There we have a bankroll division to be followed!
Football | Portugal Primeira Liga
- Famalicão vs Portimonense
:
Confrontation between two teams that are in opposite situations in the competition, as Famalicão is in fifth place with 45 points and Portimonense in seventeenth place with 24 points. In the last four matches, Famalicão has two wins and two draws, the last against Moreirense by the score of 1 to 1. Returning to work at home, they shouldn't have any difficulties to leave with a positive result from this confrontation.

Portimonense is in the relegation zone, just four points from the first placed outside the zone. Thus, they know the importance of leaving with a positive result to continue in the first division. Despite a victory in the last match, the visiting team does not have a good campaign playing in the home of their

Football

| Championship
-
Cardiff vs Charlton:
Cardiff comes to motivated for this confrontation after three straight victories, the last one against Preston by the score of 3 to 1. Being in sixth place with 60 points, the team knows the importance of continuing to add points to remain at the top of the table and seek a place in the first division. Acting as host, the team has the sixth best campaign, with nine wins, eight draws and only two losses in nineteen matches.

Unlike their opponent, Charlton is at the bottom of the table and is at risk of relegation this season. Therefore, it is extremely important to keep adding points in the competition, as they come from two consecutive victories. However, as a visitor, the team shows a poor performance, considering that they have only four wins in nineteen matches.

Football

| Championship
-
Cardiff vs Charlton:
Confrontation in which both teams seek to add points to achieve their goals, as Cardiff seeks to move up to the first division and Charlton to escape relegation. The home team shows a good performance as host, in addition, they come from three consecutive victories, scoring seven goals and suffering only one. Even so, demonstrating a great performance offensively and defensively.

Charlton, like their opponent, has had good results in the last matches, as they got two victories, one of them away from home. One of the major problems presented by the team has been in its defensive system, as they have an average of 2.07 goals conceded per game, in addition to 1.05 goals scored.

Warnings!
The bets placed in this column are only suggestions to help readers base their own bets. Therefore, we do not guarantee a profit and are not responsible for any loss.
The column will contain a specific and professional bankroll management, based on a universal language, which are the units.
We recommend that you respect your bankroll management system. Where the bank is divided into 60 units. And no bet technically can be worth more than 3 units.
The odds posted here will be based on the Betfair, Bet365 and 1Xbet market. And there is the suggestion to open an account in the houses listed in the Online Betting Academy, which are the ones that operate in your country, for a better commitment in this market, due to the variety of types of bets, better quotes and higher limits. Opening accounts through the Academy gives you more advantages: «Earn Academy Points».
Help this column to maintain itself and share the knowledge about its existence and spread this work.
Ajudem essa coluna a se manter e partilhem o conhecimento sobre a sua existência e divulguem esse trabalho.