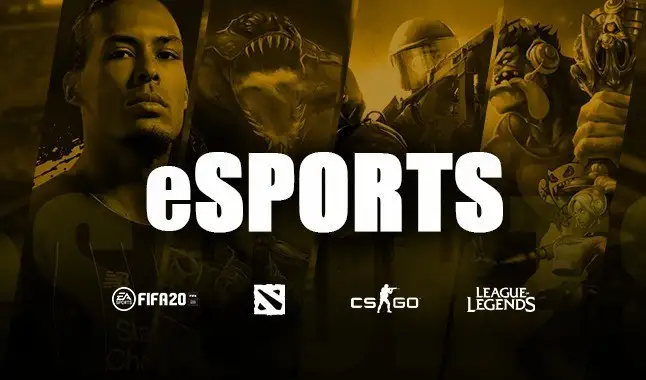 Find everything you are looking for to bet on eSports this Friday!
Check out this card for the best eSports betting tips for this Friday, August 28th. For that day, we separated three clashes in the competitive scenario of League of Legends and one in DOTA 2. Within the League of Legends, we will have the playoffs of the LCS Academy League Summer 2020 (Team SoloMid Academy x Cloud9 Academy), PCS Summer 2020 (Machi Sports x PSG Talon) and OPL Split 2 2020 (Legacy x ORDER). Finally, in DOTA 2, playing for the OMEGA League: Europe Immortal Division, we will have the confrontation between Team Liquid x FlyToMoon. (these articles are announced first hand on Telegram - Telegram - HERE)! Another day with a varied card in several games.


League of Legends | LCS Academy League Summer 2020 (Playoffs)
- Team SoloMid Academy vs Cloud9 Academy
:
This year we had five duels between the academic teams of Team SoloMid and Cloud9. In all these games, Cloud9 academics won the day. Now Team SoloMid Academy brings only one victory to this duel, while Cloud9 Academy has been playing for five games without taking a defeat, bringing a lot of stability and responsibility for its name. For this game, we believe that the highest probability of victory during the first map is for Cloud9 Academy.
League of Legends
| PCS Summer 2020 (Playoffs)
- Machi eSports vs PSG Talon
:
Bringing to this game two consecutive victories and a 90% win rate, the PSG Talon team meets Machi eSports again. The last duel between the teams resulted in Machi eSports winning by 1-0. Now the Machi eSports club also presents us with two consecutive victories, but with a win rate of 80%. For this confrontation, the dispute promises to be fierce between two teams that are in full swing in the series. However, we believe that this time it will be time for the PSG Talon team to turn the corner and take the victory home.


League of Legends | OPL Split 2 2020 (Playoffs)
- Legacy vs ORDER
:
This will be the sixth duel between the Legacy eSports and ORDER teams for OPL 2020. Legacy eSports currently has four victories against ORDER. For this game, Legacy eSports has a victory in their bag while ORDER comes in the same way. However, for this duel, we believe that the scenario will repeat itself and Legacy eSports will be able to take advantage and win during the first game map.
DOTA 2 | OMEGA League: Europe Immortal Division
- Team Liquid vs FlyToMoon
:

After losing three games in a row, the FlyToMoon team managed to take a victory against NiP in their previous duel. Now the squad arrives to face Team Liquid for the third time this year. The previous two duels resulted in the defeat of FlyToMoon. However, now Team Liquid has five consecutive defeats in its confrontations, bringing us doubts about its quality. This duel will be complicated, as both teams present us with a 40% winrate in their last ten games. However, we believe that the greatest probability of victory will be with the FlyToMoon team.

Warnings!
The odds posted here will be based on the Betfair, Bet365 and 1Xbet market. And there is the suggestion to open an account in the houses listed in the Betting Academy, which are the ones that operate in your country, for a better commitment in this market, due to the variety of types of bets, better quotes and higher limits. Opening accounts through the Academy gives you more advantages: «
Earn Academy Points
».
Help this column to maintain itself and share the knowledge about its existence and spread this work.