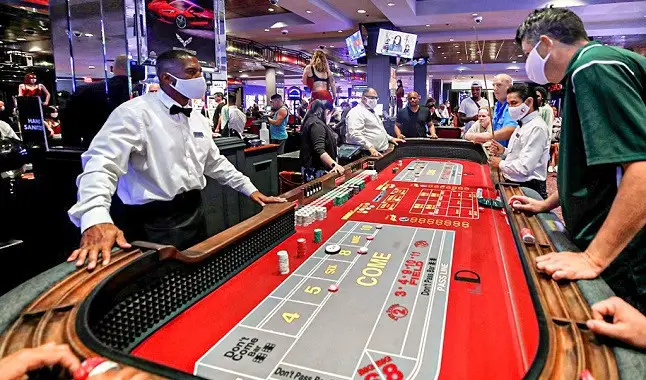 With limited capability, casinos will re-open in New York, check here the details.
Following an announcement done by the state governor, Andrew Cuomo, casinos will reopen in New York. With the presence of limited public in 25%. The reopening is not obligatory, however, who wants to reopen will have to adopt new measures and safety protocols.
Like, for example, the use of masks or some other equipment that covers the face (except when eating and drinking), social distancing and an extra team to control the capacity, traffic flow and seats, in order to avoid agglomerations.
In addition, they should adopt cleaning and disinfection protocols, in order to avoid dissemination and contagion of Covid-19. According to the protocols, the casinos will have to adopt standards of air filtration, ventilation and purification.
"We flattened the curve in a way that no expert thought was possible. We've made the determination that we can safely reopen casinos with enhanced air filtration and strict safety protocols including mandatory masks and social distancing." Stated Andrew Cuomo.
"This is good news and the right next step in our data-driven, phased reopening which is working." Added the governor.
Casinos that decide to reopen and adopt all imposed measures will have to impose a distance of approximately 2 meters between the operating machines. Physical barriers will have to be placed between players in any table game, passing through the approval of the Gaming Commission.
In the game room, the food and beverage service will not be allowed. Therefore, the State Gaming Commission will be deployed to monitor the casinos and make sure that they are strictly complying with the measures. With this, casinos will reopen in New York.