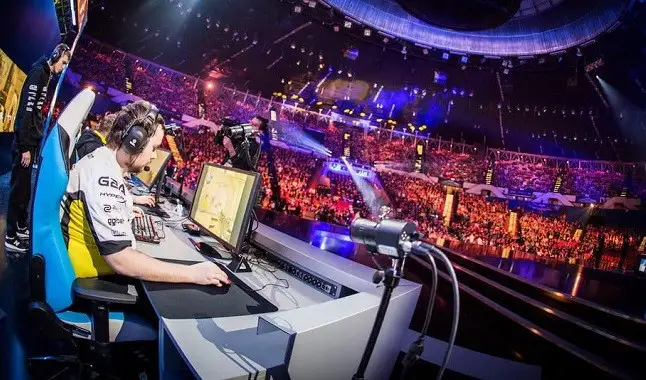 With more than five thousand teams, eSports is made official as a profession in China; know more.
This Friday morning, the Chinese government decreed that the eSports sector is now officially a profession. The recognition of electronic sports as a profession was made by the body of the China Ministry of Human Resources and Social Security (CMHRSS). Although the notification has now been revealed, the hammer was hit in February. In this way, professional eSports athletes will be able to be recognized for their "official career", and may even be promoted for their functions. In addition, China has adopted a way of classifying the profession, with 5 levels.

Join our Telegram - by Clicking HERE!
As in any other recognized profession, there will be a "career plan" if the player intends to increase his level, therefore, the professional must follow some prerequisites for this. For example, if a level 5 player wants to move to level 4, he must have completed at least four years in his role, or have obtained an international award in his luggage. For the time being, more information has not yet been released to follow levels 3, 2 and 1.
Check out ALL MATCHES TODAY and follow them live!
It was also clarified that not everyone will be considered as an eSports professional. According to the CMHRSS, the Chinese government says that only players who participate in
eSports events,
training or usually compete in professional tournaments will be considered as official players.
In addition, the
CMHRSS
issued a note saying: "
There are more than 5,000 eSports teams operating in China, with around 100,000 active professional players and 50,000 active amateur players. Despite this, there is a huge gap between these players , as less than 15% of them meet the standards. We created this system to contribute to the rapid growth of the electronic sports industry.
"
Bet from wherever you are in eSports through the best online bookmakers!
All about the growth of eSports betting.