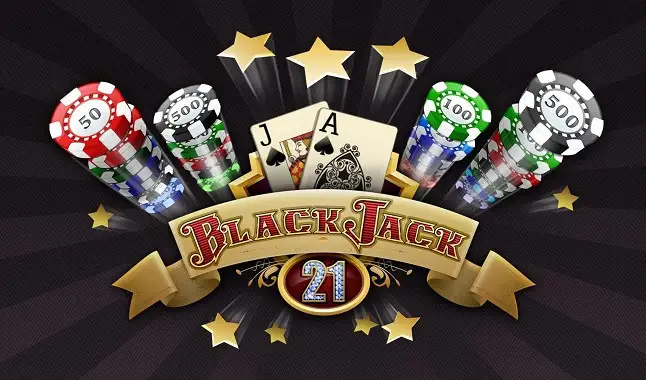 We will teach you the first steps to play Blackjack.
Blackjack is one of the most well-known card games in the world, counting on the adoration of thousands of players. The game is really interesting, and as you evolve and start to understand the odds of each hand, your chance of winning increases considerably. Whether for fun or a challenge to win some bets, we will bring you the basics to start venturing into this game. It would render some chapters of a book, but our intention is to simplify and show the first steps.

Rules
The moment the cards are dealt and the game starts, the objective is to have a higher hand value at the end of the round than other players and the dealer, but without exceeding 21. If you manage to reach that amount in the sum of the cards of 21, you will have done Blackjack. If you get close to that or not that close (it depends on the strategy chosen), you will have to hope that your competitors cross the barrier of 21 in their turn, so that you are the sovereign and winner of that round.
Value of each card in the deck
Ace
: 1 or 11 *
Kings, Queens and Jacks
: 10
Cards from Ten to Two
: they are worth their own value
* When you receive the initial 2 cards and contain an Ace, it has a value of eleven.
For example: At + 6 = 17
If you decide to ask for another card to reach 21 and the sum of the value that came with your cards exceeds the limit limit of the game, (let's say there was an 8) the Ace automatically counts 1, giving a new chance in the game.
For example: Ace + 6 + 8 = 15 (right) / Ace+ 6 + 8 = 25 (wrong)
This means that whenever you receive an Ace early, you will not be in danger of breaking the 21 barrier if you decide to ask for another card. This hand is called a soft hand. Now, after asking for another card, as in the example above, and the Ace is already valid as one, this hand is called a hard hand, because if you bust on a next card you will be out of the round.
BlackJack card values
Game development
1)
The dealer deals two cards to the player, which are face up and known to all. For himself, he gives a card, also face up, and leaves a face down.
2)
The moment you receive both cards and it is your turn, you have some strategic options to use:
Pass: you are satisfied with the value of the cards;
Ask for another card: you have added the first two and you believe it will be interesting to ask for one more to get close to 21 or even 21 (as long as you do not exceed this number, you can request as many cards as you want);
Double, split, fold, side bet or insurance: each option has some peculiar characteristics and some of them can only be used depending on the cards you have received. In order to know each of these strategies, we recommend researching further, as they can increase your chances of winning.
3)
After you have made the decisions (regardless of what happened - if you were close to 21 and decided to pass, if you had blackjack or crossed the limit barrier), the dealer turns the second card over to himself (remember that at the beginning of the round he turned one up and the other stayed down).
The dealer has some standard rules, such as: the moment he has the two cards face up and they do not add up to 17, he is obliged to turn over more cards, until their sum reaches at least that number. (If he has a soft hand that is worth 17, he usually turns another card over to you, unless the place has different rules).
4)
Now that you have played your hand, and the dealer has already made his decisions, let's go to the probable results that can come out of this round:
a)
You did a blackjack / dealer didn't: you win;
b)
Dealer made a blackjack / you don't: dealer wins;
c)
You didn't add up to 21, but you didn't cross the barrier / dealer didn't add up to 21 and you didn't exceed, but the sum of your cards is greater than his: you win;

d)
Dealer did not add up to 21, but did not cross the barrier / you also did not do 21 and did not cross, but the sum of his cards is greater than yours: the dealer wins;
e)
You made 21 or less / dealer busted: you win;

f)
Dealer scored 21 or less / you bust: dealer wins;

g)
Both you and the dealer have busted (past the 21 barrier): the dealer wins;
h)
Both you and the dealer made blackjack in the round, or added the same amount on your cards: tie (push), and bet amount returned.
Possibility examples that can occur in a round
With these tips you can already start playing, but what we present today is not even 10% of what you can extract from this game. It will be cool for you to research the
probabilities
and
strategies
that
blackjack
offers, because that way you can become a great player. Good luck!
What is "dutching" in betting?
Bet wherever you are through the best online bookmakers!