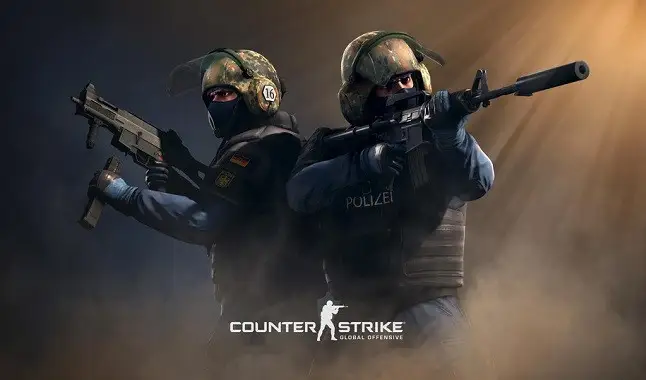 Learn how to download Counter-Strike: Global Offensive for free on Steam.
Counter-Strike: Global Offensive holds a dear place in the heart of the eSports audience. The FPS developed by Valve is present on PC, Xbox and PlayStation platforms. While it's home really is on PCs, today we're going to teach you how to download Counter-Strike: Global Offensive for free on Steam.

But you might be asking yourself, "Is CS:GO free?" and the answer is yes! Until some time ago
CS:GO
was actually paid for, but today there is a free version available on
Steam
for anyone to
download
. However, there is also the "
Prime
" version of the game, which allows you to play with some extras that
CS:GO
has to offer and this is only possible through payment. Therefore, the status "Prime" can only be acquired via payment.
What am I missing without "Prime" status?
First, if you don't have "
Prime
" status, you won't gain XP, levels, ranks, and item drops during gameplay. Another thing that can impact your gaming is that you won't be able to participate in ranked CS:GO matches. And finally, you won't have access to bonus XP and Service Medals.
Currently, the price to upgrade to the "Prime" status of
Counter-Strike: Global Offensive
is costing around
$15
. But if you just want to play CS:GO for fun, let's get to the steps on how to download
CS:GO for free
on Steam.
First, you need to have the Steam platform installed on your computer. If you don't have it, go to the official website of "Steam" and click on "Install Steam", but we'll let you know that you'll have to create an account on the platform.
After installing Steam, you will need to run the platform and log in with your account already created.
Now inside the platform, you will go to the "Store" tab. When doing this, you just type for "Counter-Strike: Global Offensive" and the game will appear in the bar.
With that, scroll down the page until you find a green colored button and click "Play".
After clicking "Play", a window will open for you to select where to install CS:GO on your computer and the estimated download time.
Once the CS:GO download is complete, just point your mouse cursor to the "Library" tab. There you will find Counter-Strike: Global Offensive installed and ready to play.
Click on the green button labeled "Play" and enjoy.
Although it is extremely simple to
download CS:GO
, there is one point you should be aware of: the
specifications
. So, now let's talk a little about the specs to be able to play
Counter-Strike: Global Offensive
with your friends without any problems:
Minimum requirements
Operating System: Windows 7/Vista/XP
CPU: Intel Core 2 Duo E6600 or AMD Phenom™ X3 8750 or higher
Memory: 2 GB RAM
Graphics Card: needs 256 MB of processing and must be compatible with DirectX 9
DirectX: Version 9.0c
Disk space: Requires 15 GB of free space
Knowing all this, are you ready to start your journey in
Valve's FPS Counter-Strike: Global Offensive
? If so, then we at the
Betting Academy
really hope that your matches are really enjoyable and fun. If you have any questions, don't forget to use the comment bar below.
Bet from wherever you are in eSports through the best online bookmakers!